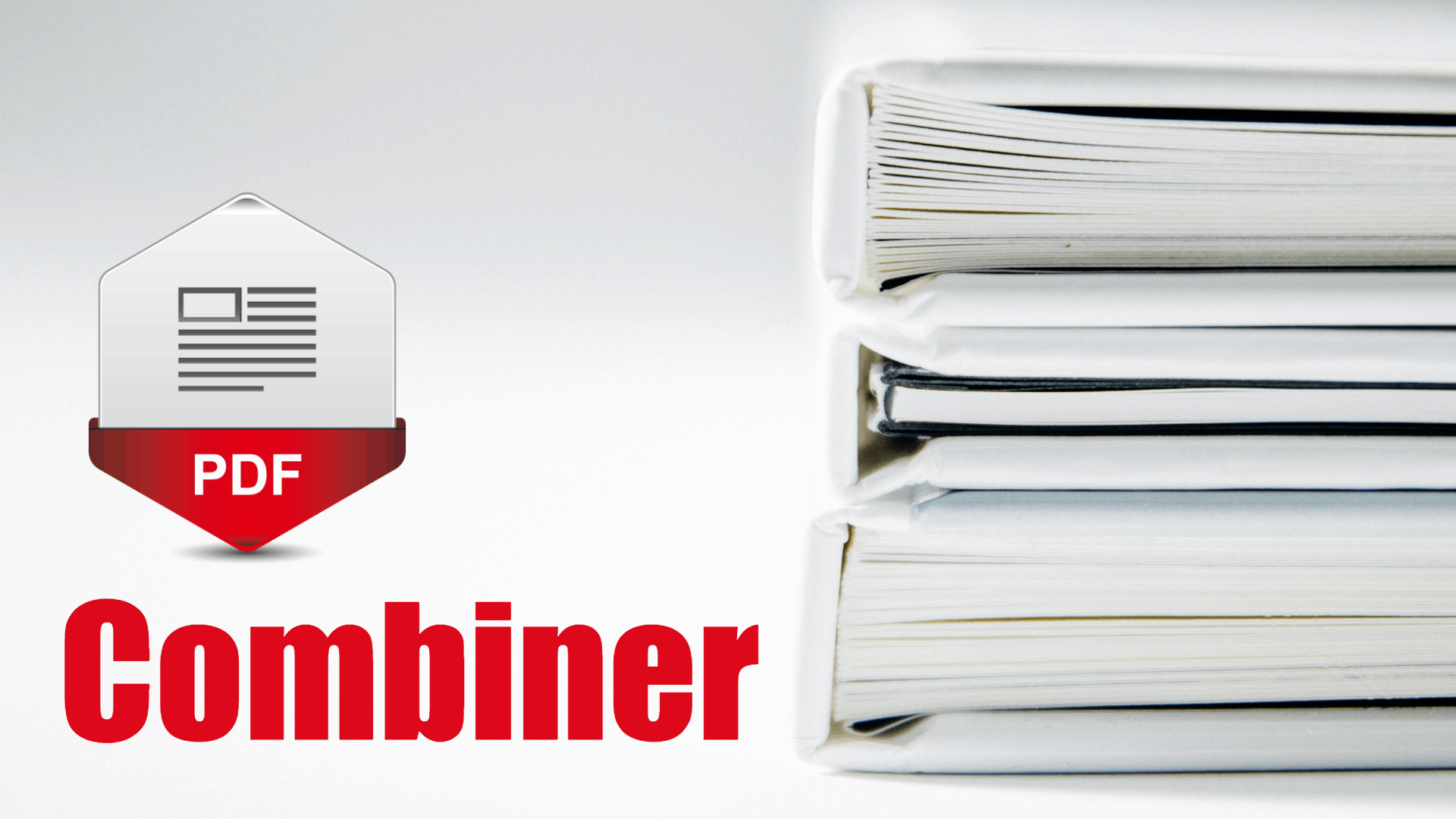 Did you know that you can easily merge several files PDF into one using the best software to combine PDFs? PDF Combiner is simple, fast and reliable solution. Three simple steps are needed, to merge several files. First, we must add interest files to the program. This can be done using the Add files button or by dragging files to the list via drag and drop mechanism. Then you need to adjust the order of files. To do this click on any name in the list and it will be moved up or down by one step (by pressing "up" or "down"). And finally clicking Combine PDFs button will join selected files into one file.
Additionally, the program offers the opportunity to open a file created after the merging process. In this way, you can check quickly the final result of the merging process.
And most importantly the program is completely free.
Full secure – your PDFs are not leaving your computer

Possibility to change the order of documents and select pages

Work without any additional software, such as Adobe Acrobat

Ability to operate as a standalone application
Can I use the application for commercial purposes?
Michał Jankowski
2022-10-21T19:22:35+02:00
This application can be used for commercial purposes without any limitations. The application will add as the last page of document information that this document has been created with PDF Combiner.
For people who will support this application, the mentioned page will not be added in PDF Combiner and PDF Splitter to the document for a year.
I supported the project and the last page is still added to the document. What should I do?
Michał Jankowski
2022-10-21T21:45:50+02:00
Please just a few minutes and restart the application. It can take up to 15 minutes to update the configuration of the application. You will notice that Donate button will disappear and additional information in the title bar will be presented.
If this still will not work please contact me. Please remember to include the Computer ID from the About window in the mail.
What should I do to not have a page with information about application in the final document?
Michał Jankowski
2022-10-21T21:45:07+02:00
The page with information about the application is not being added into documents for everybody who supported application. To do that you can press Donate button and as a thank you the mentioned page will not be added until a year.
Version 2.4
Added the ability to rotate pages in separated documents.
Added information about the donation.
Changed the way how to open the file from application (removed double click handling).
Version 2.3
Automatic license update after Computer Id change.
Version 2.0
Added support for new versions of PDF files.
Version 1.8
Reduced file size after merge.
Version 1.7
Changed way of files combining.
Improved behaviour of keys: Move up and Move down.
Fixed layout issues when the application is working on Windows with not standard DPI settings.
Added protection for accidentally overwriting source files.
Version 1.6
Added support for PDF documents that have been created according to the newest PDF document standard.
Added possibility to merge documents which opening is protected with a password.
Added possibility to copy more detailed error information to Windows clipboard.
Version 1.4
Added possibility to sort elements on the list.
Version 1.3
Added ability to select pages from a file PDF, that will be combined.
Version 1.2:
Fixed behaviour of keys: Move up and Move down.
Version 1.1:
Added automatic checking whether there is a newer version of the program,
Added additional information about pdf – Their size and number of pages.
Version 1.0:
Share This Story, Choose Your Platform!